Later roles
Milano performing for the crew during a USO show aboard USS Nimitz on June 19, 2003.
Her performance in Fear led to a starring role in Hugo Pool (1997), her first film released through cinemas since Commando. Despite the milestone, Milano was soon out of work and after a period of six months, she decided to return to television. She portrayed bad girl Jennifer Mancini on Melrose Place (1997–1998), Meg Winston in Spin City, and most notably as Phoebe Halliwell on the eight-year run of the popular hit TV series Charmed (1998–2006). Her role on Melrose Place was offered to the actress by Aaron Spelling himself. The stint garnered her new fame and she was named the most successful and popular actress on the primetime soap, alongside Heather Locklear. Milano and close friend Holly Marie Combs became producers for Charmed during the show's fifth season.
She played the role of Eva Savelot in MCI's 1-800-COLLECT commercials. In 2007, Milano filmed a pilot for ABC entitled Reinventing the Wheelers. The series was not picked up for the 2007–2008 season, but instead, Milano appeared in ten episodes of the show My Name Is Earl. This reunited her with Jaime Pressly, who guest-starred in the two-part Season 5 premiere of Charmed, "A Witch's Tail".
Milano's commercial work includes appearing in the "Josie" music video by Blink-182, as well as 2007 television ads for Veet and Sheer Cover.She also appeared in an early 80s commercial for Hi-C.
Milano was part of TBS's special coverage installment Hot Corner for the 2007 Major League Baseball playoffs. She reported at Fenway Park during the ALDS between the Boston Red Sox and the Los Angeles Angels of Anaheim. She also reported at Chase Field during the NLCS between the Arizona Diamondbacks and Colorado Rockies.
Milano starred in the 2008 film Pathology alongside Milo Ventimiglia and was then cast in a television sitcom, Single with Parents, which was pulled prior to production.
On March 20, 2009, it was announced that Milano would provide a voice for the Ghostbusters: The Video Game. In a 2010 interview, she told the press that she had 'a blast' working on the game, although she recalled it being 'odd' having to grunt in a room alone. It was speculated that following the voice over in the video game, she was set to star in Ghostbusters III, although Milano claimed she was never approached.
On March 24, 2009, her book on her baseball fandom, Safe At Home: Confessions of a Baseball Fanatic, was released. Milano has signed on to star in and produce My Girlfriend's Boyfriend, a romantic comedy in which she plays a woman with a relationship dilemma.
Milano starred in the sitcom Romantically Challenged as Rebecca Thomas, a recently divorced single mom attorney in Pittsburgh who has not dated "since Bill Clinton was president". The series premiered on ABC on April 19, 2010. On why she accepted the role, Milano commented:
"I was so attracted to the writing. Our creative showrunner is Ricky Blitt from Family Guy and I was struck at how funny the female characters were written. Usually the female characters are written pretty straightforward, like the straight-man but with Ricky's writing, the women get to be equally as funny. That was what hooked me. James Burrows, who's our director, is another major part of what attracted me to the show. It just seemed like a really good package and something that I could commit to in the long-term.
On May 16, 2010, the series was cancelled after four episodes had aired. On the show's cancellation, Milano wrote on her website:
"It would be so very, very, easy for me to be upset and bitter about [it]. But… I'm not upset or bitter. I am well aware that I'm in a business that sometimes makes decisions that are inexplicable. Dealing with those decisions is almost just as much a part of the job as memorizing my dialogue. My only true sadness comes from not being able to see Ricky, Mr. Burrows, Josh, Kelly and Kyle's face every day."
In the future, Milano will co-star with Owen Wilson, Jenna Fischer and Christina Applegate in the romantic comedy Hall Pass (2011), in which she was assigned in February 2010, as well as producing and leading the cast of Lifetime's TV film Sundays at Tiffany's. The latter will be her second collaboration with Lifetime, the first being 2008's Wisegal.
Philanthrop
Alyssa Milano for Peta.
Milano was appointed Founding Ambassador for the Global Network for Neglected Tropical Diseases, to which she donated $250,000. The Global Network is an alliance formed to advocate and mobilize resources in the fight to control neglected tropical diseases (NTDs). Milano will work to raise awareness of NTDs by educating the mainstream media and general public of the plight faced by the one billion people who are afflicted by NTDs, and the importance in controlling and preventing this global health crisis.
Milano is a UNICEF Goodwill Ambassador for the United States. She traveled to India, Kosovo, as well as Angola, to work with UNICEF field officers there. In the fall of 2004, she participated in UNICEF's "Trick or Treat" campaign as an official spokesperson. She raised approximately $50,000 for South African women and children with AIDS by selling own and school's photo work. In support of PETA, she appeared in an advertisement for them, advocating vegetarianism, in a dress made entirely of vegetables.
In honor of her 37th birthday (December 19, 2009), Milano ran an online fundraising campaign for Charity:Water. Her original goal was to raise $25,000, but a donation from her husband put her over the $75,000 mark on December 18. The fundraiser was scheduled to run until December 26.[citation needed]
Personal life
Milano has dyslexia. In an interview in 2004, Milano explained how she deals with the disorder:
"I've stumbled over words while reading from teleprompters. Sir John Gielgud, whom I worked with on The Canterville Ghost years ago, gave me great advice. When I asked how he memorized his monologues, he said, 'I write them down.' I use that method to this day. It not only familiarizes me with the words, it makes them my own."
Alyssa Milano at MLB.com All-Star Party, Roseland Ballroom in NYC 2008-07-13
Milano is a fan of the Los Angeles Dodgers and writes a regular baseball blog on the Major League Baseball's website. In 2007, Milano launched her signature "Touch" line of team apparel for female baseball fans, selling it through her blog and Major League Baseball's website. It also became available in 2009 through a boutique store located in Citi Field, the home of the New York Mets. She has an interest in the Los Angeles Kings, National Hockey League team, and is involved with a related clothing line. In 2008, she expanded that to NFL football, as a New York Giants fan. Since Milano is in the same hometown as NFL Network's Rich Eisen (Staten Island), she revealed some of her family's connections with the New York Giants.
Milano has eight tattoos on her body: one on each wrist and ankle, shoulder, neck, hip, and lower back (tramp stamp). Milano is a vegetarian and appears in numerous PETA advertising campaigns for vegetarianism. Outside of acting, her hobbies include photography, humanitarian work, and spending time with her three dogs and eight horses. Milano has commented on her love for animals, and in a 2009 interview discussed one of her dogs, a German shepherd called Pinto, who had died at the age of 14; he had worked with the LAPD dogs and Milano had owned him for 10 years.
Milano dated actor Corey Haim from 1987 to 1990. was engaged to Scott Wolf in 1993. She was married to singer–songwriter Cinjun Tate of Remy Zero in 1999; they were divorced later that year. She dated Charmed co-star Brian Krause for a while during the third and fourth season of the show.[citation needed] She briefly dated Justin Timberlake in 2002. After one year of dating, she and CAA agent David Bugliari were engaged December 18, 2008. Milano and Bugliari married on August 15, 2009 in New Jersey, at the home of Bugliari's family.
alyssa milano
alyssa milano
alyssa milano
alyssa milano
alyssa milano
alyssa milano
alyssa milano
alyssa milano
alyssa milano
alyssa milano
alyssa milano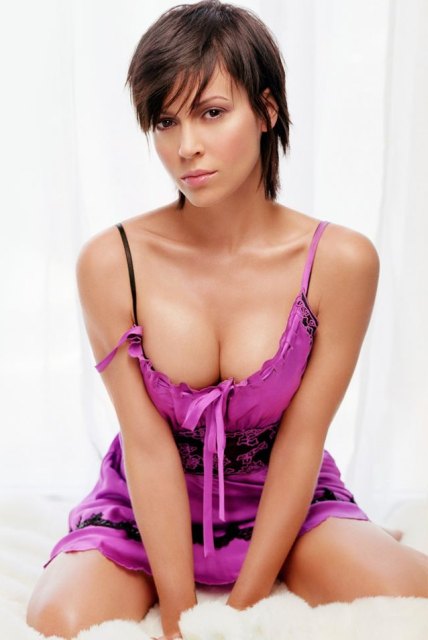 alyssa milano
alyssa milano
alyssa milano
alyssa milano
alyssa milano
alyssa milano
alyssa milano
alyssa milano
alyssa milano
alyssa milano
alyssa milano
alyssa milano
alyssa milano
alyssa milano